Susan Morcone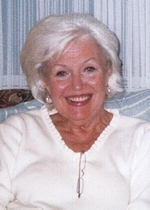 202.364.1700 x-155
202.537.0160 fax

SusanM4000@gmail.com
4400 Jenifer Street, NW
Washington DC, 20015
Receive Email Alerts from Me
A DC resident for more than 40 years, my career in real estate began over 25 years ago.  I find the challenge of real estate sales particularly appealing and a field where my negotiation, communication and organizational skills are advantageous.
I work with Evers & Co. Real Estate, a result-driven and high performance company with day-to-day involvement from the top management. Evers & Co. is a leader in the real estate brokerage community.
Licensed in DC and Maryland, I offer my clients integrity, professionalism and commitment.
Susan Morcone 's Listings