Lisa Marie Johnson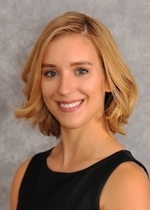 I was raised in a small town in Wisconsin, attended NYU in Manhattan, and worked for an international development organization at their United Nations office. The skills I acquired in data research, contract review, and diplomatic negotiations led to me to real estate in Washington, DC, the city with the most active housing market in the nation!
 
Leveraging today's significant online resources and technologies, I provide highly dedicated research and information to help you make the right decision in deciding which property, which loan, which inspector, or which settlement attorney to work with.

In addition, I benefit from the rich experience of a 20-year veteran salesman in the metropolitan DC housing market, who I have joined forces with. Together, our networks, knowledge, and personal attention will save you time and bring you the best results.

When it comes to buying or selling your home, put your trust in me.