Janie Haynes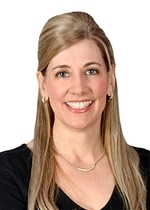 202.364.1700 x-184
202.537.0160 fax
301.717.0239 cell phone

JHaynes@EversCo.com
4400 Jenifer Street, NW
Washington DC, 20015
Receive Email Alerts from Me
You don't just want to like your new home, you want to love it. Janie Haynes will help you find a home you'll love. And when you're ready to sell, she'll use her marketing resources, business network and real estate expertise to match your property with a qualified buyer and get top dollar.

Janie has built a respected career in marketing, achieving success as a recruiter and sales manager for luxury fashion brands before following her passion to real estate. In 2017, her group, Murtagh Properties, achieved Washingtonian Magazine's Platinum ranking for teams of three to five agents with volume of $40 million or more.
Making every transaction a premium experience, Janie combines her real estate knowledge, sales background, network and negotiation skills to consistently exceed clients' expectations. From the initial interview to final representation at the settlement table, Janie is thorough and effective.
A Chevy Chase native, Janie is an expert on the capitol region's neighborhoods and towns. That deep knowledge of the metro area is the foundation of her success in real estate. She lives in Chevy Chase with her two children and a black Labrador Retriever named Dixie.
Client Testimonials
"What a pleasure it was to work with Janie Haynes!  First, she has the patience of a saint. I don't even want to think about how many houses she showed us (including many she knew about before they were on the market) but she was unfailingly gracious, never pushy.  An excellent listener, she remembered our every like and dislike.  When we found our house, she was a fantastic advocate.  No detail was beneath her notice, and her excellent advice saved us tens of thousands of dollars.  We recommend Janie without hesitation."
-Virginia and Drew Onufer
"Janie's due-diligence and attention to detail is second-to-none.  She has an extensive knowledge of the local market and is exceptional when it comes to negotiating. I highly recommend working with her if you're looking to buy or sell a property in the DC Metropolitan area. "
-B.B.
"Janie helped our family find a beautiful home in the very competitive DC housing market. She did a fabulous job. She was extremely professional. She listened to what we were looking for and was very knowledgeable about homes in our preferred area. We have recommended her to friends and will continue to do so."
-B.J.S.
"Janie was a pleasure to work with for our move from NYC.  As a DC native, she knows the area really well. She was very hands-on throughout the process, was prompt in communication and always made sure to address our questions. She's sharp and sophisticated about the market and an excellent negotiator. She is terrific and we highly recommend her."
-Lia G and Giorgi B.